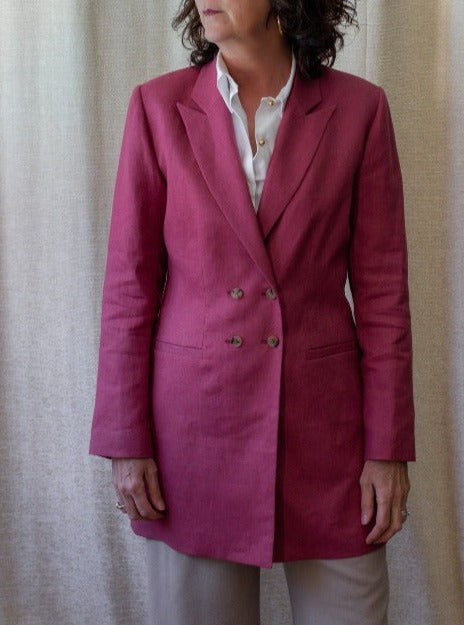 Traveler's Coat, Pink Linen
$ 758.00
Women's 4-season car coat with double breasted-style tailoring.
7.5 oz linen fabric.
Linen fabric is guaranteed to wrinkle. Please plan accordingly.
100% silk charmeuse lining.
Horn buttons.
Functional sleeve plackets allow you to turn up the sleeve, showing the silk lining.
Constructed by hand in NYC.
Jean [5'10"] wears the Traveler's Coat in size S, with the Charlotte Blouse and the Classic Trouser.
If you are unable to select your size with the In Stock option, please select Made on Demand.
Made On Demand pieces will be shipped to you within 3 weeks of the day your order is placed. Learn more here.