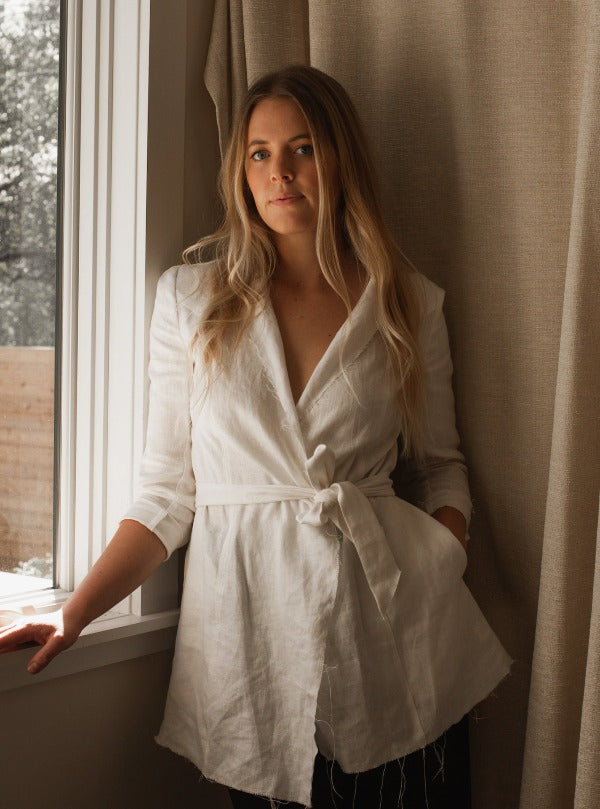 Deconstructed Jacket, White
$ 285.00
Women's unlined wrap jacket with deep side seam pockets and sewn-on sash. Raw edges with fringe detail that relaxes with wear.
Sizes XS - XL.
Available in White.
100% linen.
Hand wash or dry clean.
Made in USA.
Kat [5'11"] wears the Deconstructed Jacket in size S, with the Simone Pant in black knit.
 If you are unable to select your size with the In Stock option, please select Made on Demand.
Made On Demand pieces will be shipped to you within 3 weeks of the day your order is placed. Learn more here.