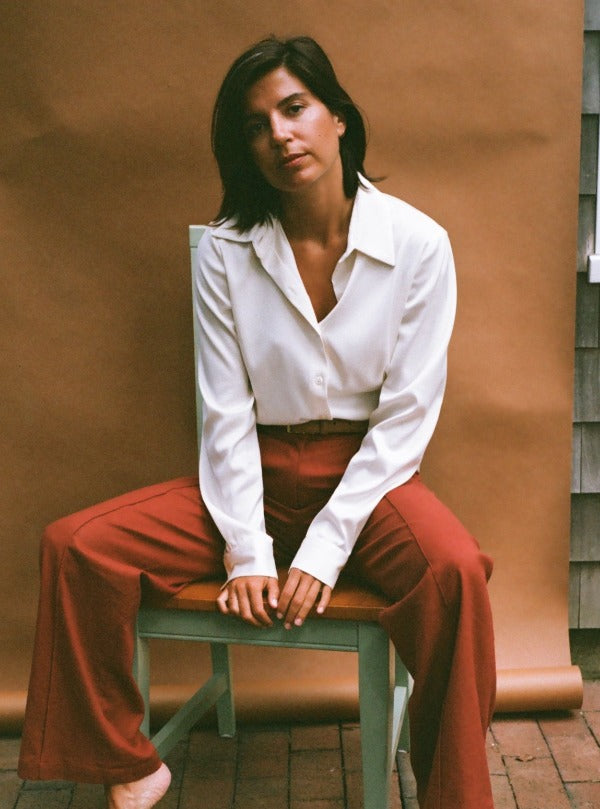 Inez Blouse, Ivory Silk Twill
$ 378.00
Women's silk shirt with soft tailoring.
French seams and squared hem.
Silk twill with a hint of stretch.
Natural shell buttons.
Available in Ivory.
Constructed by hand in Austin, TX.
Jamie [5'5"] wears the Inez Blouse in Small with the Mae Pant in rust.
Taylor [5'7"] wears the Inez Blouse with the Sophie Pant. Photographed in Marfa, TX by Shelby Cox.
If you are unable to select your size with the In Stock option, please select Made on Demand.
Made On Demand pieces will be shipped to you within 3 weeks of the day your order is placed. Learn more here.