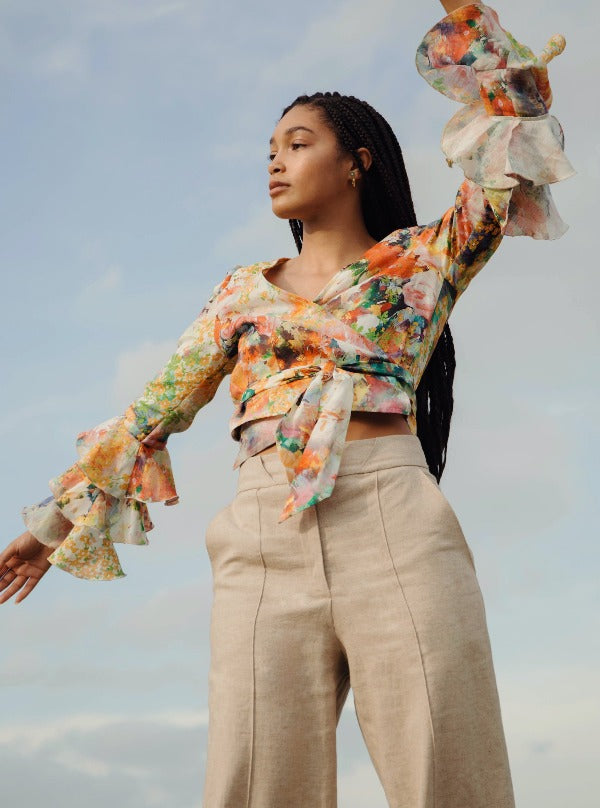 Mae Pant, Natural
$ 288.00
High waisted pant with front and back pockets, front grainline tucks and signature belt loops.
Linen/rayon blend with a bit of stretch.
Hand wash or dry clean. 
Whitney [5'7"] wears the Mae Pant in size 4, with the Jane Tank in charcoal.
Jamie [5'5"] wears the Mae Pant in size 2, with the Elizabeth Tank.
If you are unable to select your size with the In Stock option, please select Made on Demand.
Made On Demand pieces will be shipped to you within 3 weeks of the day your order is placed. Learn more here.